The Fulton County Chamber of Commerce staff and board of directors celebrated the opening of Fastpace Health Urgent Care Clinic located at 392 Rochester Crossing with staff members Lauren Shewman, McKenna Ritter and Cathi Morrison on February 9th, 2023.
The facility is complete with 9 exams rooms, an on-site lab, COVID-19 testing and x-ray capabilities.
"We are so excited to be a part of the Rochester community and provide easy access to care," says Nurse Practitioner Lauren Shewman. Shewman goes on to explain that the facility is open Monday, Tuesday, Thursday, and Friday until 5p.m. "We are currently operating on this modified schedule because we are continuing to grow our team. By March, we should be fully staffed and open normal hours."
To learn more about their services, visit https://www.fastpacehealth.com/location/rochester.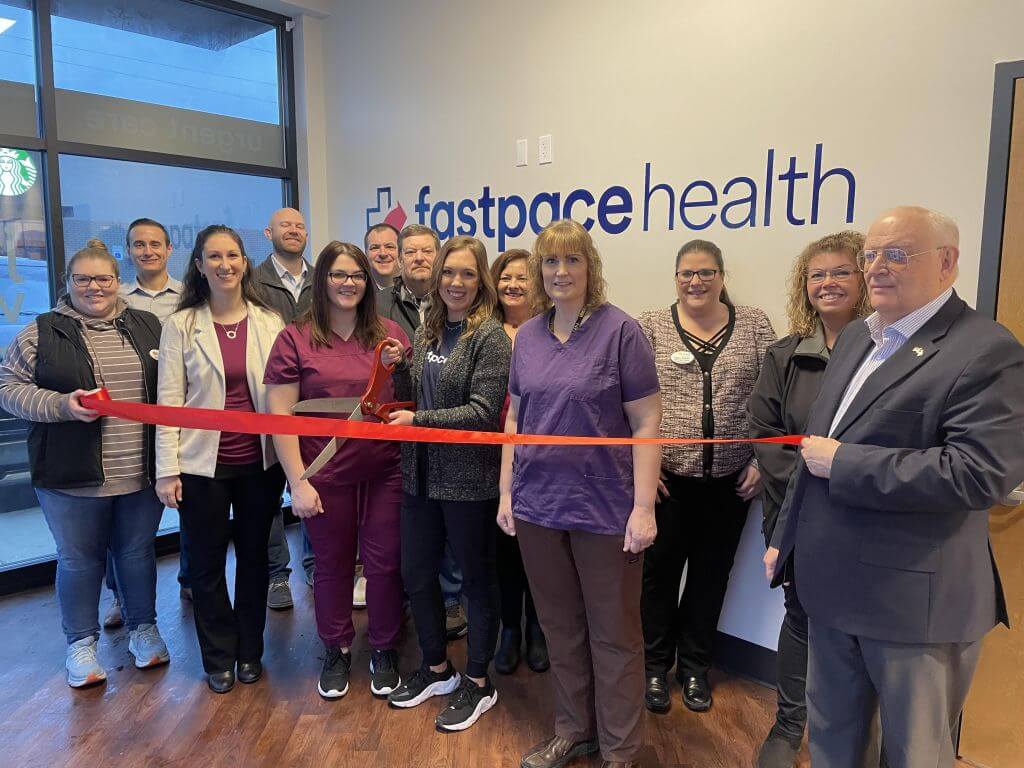 Front: Chamber Vice President Taylor Showley, Chamber Executive Director Jillian Smith, McKenna Ritter, Lauren Shewman, Cathi Morrison, Mayor Ted Denton.
Back: Chamber board members Tyson Kalischuk, Chuck Gibbons, TJ Garner, Jim McFadden, Kendra Chudzynski, Chamber Ambassadors Amber Basham with Life Care Center of Rochester and Julie Shriver with Beacon Credit Union.