The Fulton County Upcoming Empowered Leaders (FUEL) is an exciting new fun group created to build a movement to help connect Young Leaders and Young Workers to each other and their community.  Our goal is to create a young, inclusive community for all workers, regardless of what field you're in.  Ultimately, we want to ensure that local businesses have a sustainable workforce in Fulton County.  Fulton County High School graduates have options, and that we have the next generation of leaders to build a strong county.  There are 92 counties in Indiana, we can't be #1 without a strong connected next generation.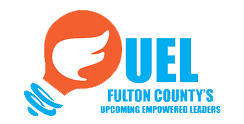 We understand that this is a huge undertaking with many facets that need to be addressed including workforce, brain drain, and business succession planning, but we have a dedicated team who is working hard to create the most relevant, fun, and creative way to address this issue.
If you are interested in joining this movement and either helping create this group, providing input, or just participating please don't hesitate to reach out to our Executive Assistant at assistant@fultoncountychamber.com or 574-224-2666.
Adulting 101: First Time Home Buying
Join Us July 7 @ 12p at Wings Etc.
Come join us and learn about the ins and outs of the home-buying process with guest speakers, Jennifer Wilcox and Nicole Parsons.
Ms. Wilcox is a real estate broker with Lakeshore Realtors in Rochester and has helped dozens of first-time home buyers find the right home for their needs. Ms. Wilcox has been a licensed broker for over 10 years and has an extensive background in the legal field as well.
Ms. Parsons has been with Beacon Credit Union for almost 8 years, 5 years as a Mortgage Loan Originator and has been in the banking industry for 13 years.
Ms. Wilcox and Ms. Parsons will be discussing the process of purchasing a home, whether you're a first-time home buyer, or it's simply been a while and you have questions. They will discuss the mortgage qualification and application process; working with a Realtor; your home search; submitting an offer; navigating inspections; and closing on your new home.
They look forward to answering your questions!
FultonCountyChamber.com or contact Stephanie at 574.224.2666.
Lunch is buy your own. Lunch menus will be available.